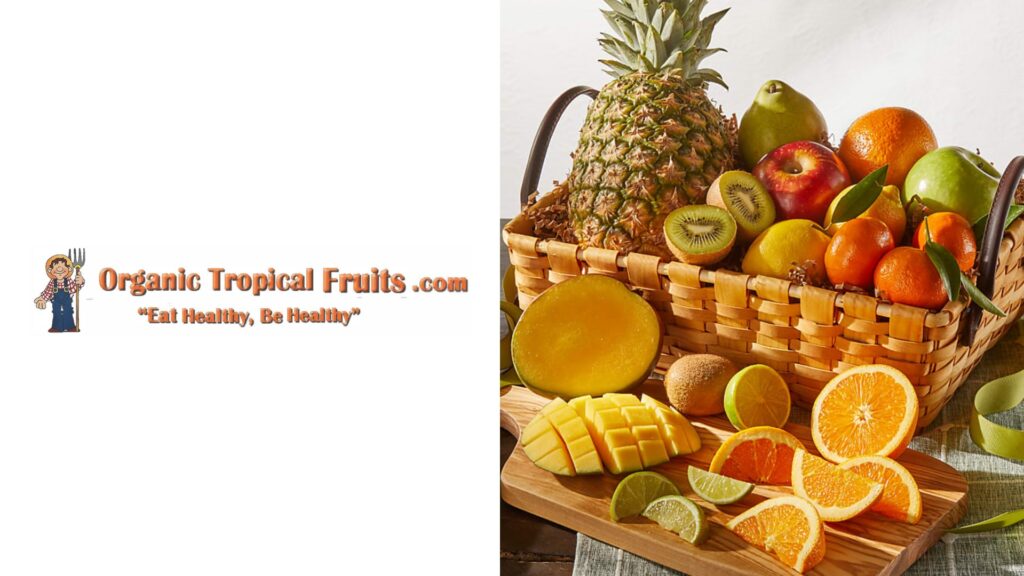 Deerfield Beach, Florida – Organic Tropical Fruits, LLC is thrilled to unveil its highly anticipated website, https://OrganicTropicalFruits.com, a haven for organic fruit and vegetable enthusiasts seeking the freshest and most flavorful produce sourced from tropical paradises worldwide. With an extensive array of organic tropical fruits, organic fruit gift baskets and vegetable gift baskets. Organic Tropical Fruits is poised to revolutionize the online shopping experience for health-conscious consumers. Scheduled to go live on August 2, 2023, this innovative platform will offer one-time, weekly, or monthly deliveries with the added convenience of Free Shipping.
Founder and visionary behind Organic Tropical Fruits, Farmer Mark, is brimming with excitement as the launch date approaches. He firmly believes that this new website will set a new standard in the organic fruit industry. "We're thrilled to expand our reach and bring the taste of the tropics to doorsteps across the USA. Our existing happy customers are our best advocates, and we hope they'll share the joy of organic tropical fruits with their family and friends, no matter where they reside," says Farmer Mark.
Organic Tropical Fruits takes great pride in their 100% Customer Satisfaction Guarantee, reflecting their unwavering commitment to delivering premium quality organic produce and exceptional service. Farmer Mark emphasizes that their success is a result of the superior taste and freshness of their organic fruits and vegetables, which have garnered effusive praise from satisfied customers. He urges everyone to try their Organic fruit delivery at least once, confidently asserting that once experienced, customers will understand why Organic Tropical Fruits consistently wins hearts and taste buds alike.
As a special welcome gesture to first-time customers, OrganicTropicalFruits.com is offering an exclusive coupon code "FirstTime," which entitles users to a generous 10% discount on their inaugural order. This enticing incentive is an invitation to explore the delightful assortment of organic tropical fruits and discover the distinctive flavors nature has to offer.
The user-friendly website is thoughtfully designed to provide a seamless browsing and shopping experience. Customers can effortlessly navigate through the curated selection of organic tropical fruits and handcrafted gift baskets, making it easy to find the perfect gift for any occasion or treat oneself to a culinary adventure with a burst of exotic flavors.
Organic Tropical Fruits understands the growing demand for organic and sustainably sourced products. As such, their commitment extends beyond delighting taste buds; they actively support ethical and eco-friendly practices in the farming and production of their fruits and vegetables. By choosing Organic Tropical Fruits, customers align themselves with a company that values the planet and its people.
In conclusion, Organic Tropical Fruits, LLC is primed to revolutionize the way Americans savor and share organic fruits and vegetables. Farmer Mark's vision, passion, and dedication have culminated in an online platform that promises freshness, flavor, and convenience, delivered right to the doorstep. As the website goes live on August 2, 2023, the world of organic tropical fruits will open up to a broader audience, empowering them to indulge in the irresistible allure of the tropics with every bite.
https://OrganicTropicalFruits.com
For media inquiries, interviews, or more information, please contact:
Media Relations
OrganicTropicalFruits.com
Farmer Mark
347-667-3787
OrganicTropiclFruits@gmail.com
Or, Info@OrganicTrpicalFruits.com