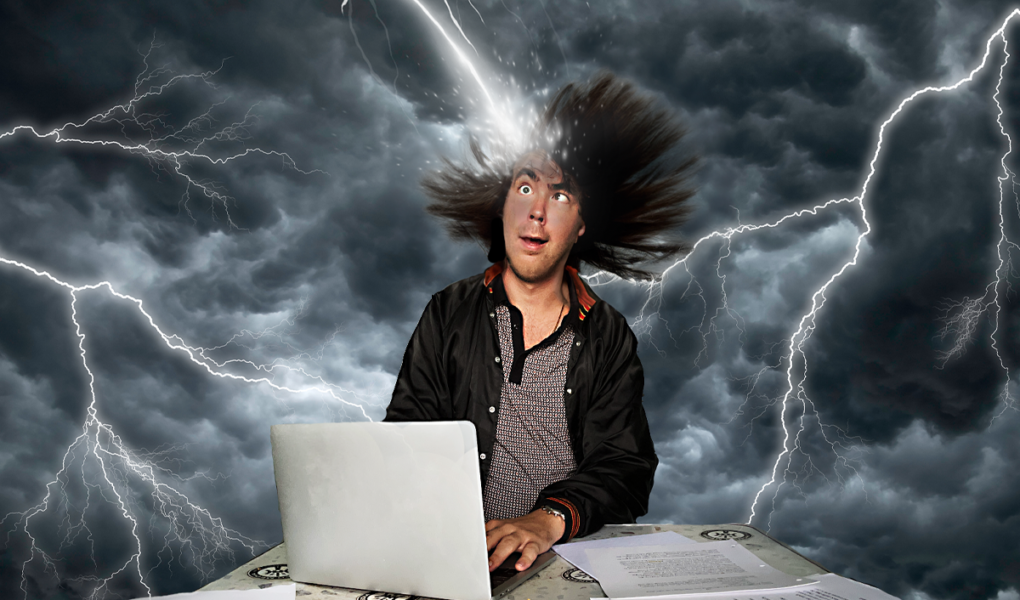 Ryan Reese is a man on a mission. He is not just any writer; he claims to have created a new genre on the literary landscape with his debut novel, "A Larger Loss".
His book is centered around the world of property restoration. In it, Ryan delves deep into the restoration industry, exploring the world of two rival water, fire, and mold restoration companies. This exciting new thriller is fast-paced, filled with suspense and betrayal, and tells a story of redemption. The book has been aptly dubbed the first "resto-thriller" by Ryan himself.
What sets "A Larger Loss" apart is the unique blend of entertainment and information that it offers readers. Drawing from his own personal experiences working as a digital marketing manager for a group of SERVPRO franchises, Ryan brings the restoration industry to life on the pages of his book. He uses this knowledge to build a fascinating world that captivates the reader's imagination.
For Ryan, this book is the culmination of years of research, hard work, and passion. "I did the research and found that there had not been a fictional thriller book about property damage restoration," he says. "We handle extreme cleanup jobs after hurricanes, fires, floods, and crime scenes. So I saw a wide open opportunity for a story and went for it."
Ryan's book has garnered much attention from the media and the literary world. He cites Michael Crichton, one of his favorite authors, as his inspiration for creating the resto-thriller genre. Ryan is now following in the footsteps of his hero, whose famous techo-thriller, Jurassic Park, has been adapted into one of the most successful movies of all time.
Ryan's writing has clearly struck a chord with his readers, particularly those who work in mitigation and storm disaster recovery. A Larger Loss takes readers on an exciting journey that they won't forget anytime soon. The story is told through the eyes of Lauren Avery, a restoration company employee who becomes embroiled in a web of lies and deceit. Her boss, Grant, is framed for the murder of his wife, and Lauren is determined to uncover the truth and clear his name. On her journey, Lauren uses what she has learned from restoration to aid her in accomplishing her mission.
With this exciting new book, Ryan Reese has firmly established himself as a writer to watch. His unique perspective on the restoration industry has set him apart from his contemporaries, and it will be exciting to see what he comes up with next. For now, fans of the resto-thriller genre can immerse themselves in the gripping pages of A Larger Loss.
If you're in need of an emotional rollercoaster that will leave you with a deeper understanding of restoration, look no further than "A Larger Loss." Ryan Reese's poignant exploration of the aftermath of tragedy is available now in both print and ebook formats on Amazon and at Barnes & Noble. To learn more about this powerful book and the author behind it, visit Ryan-reese.com.
Get on Amazon:
https://www.barnesandnoble.com/w/a-larger-loss-ryan-reese/1143874329?ean=9798853825673