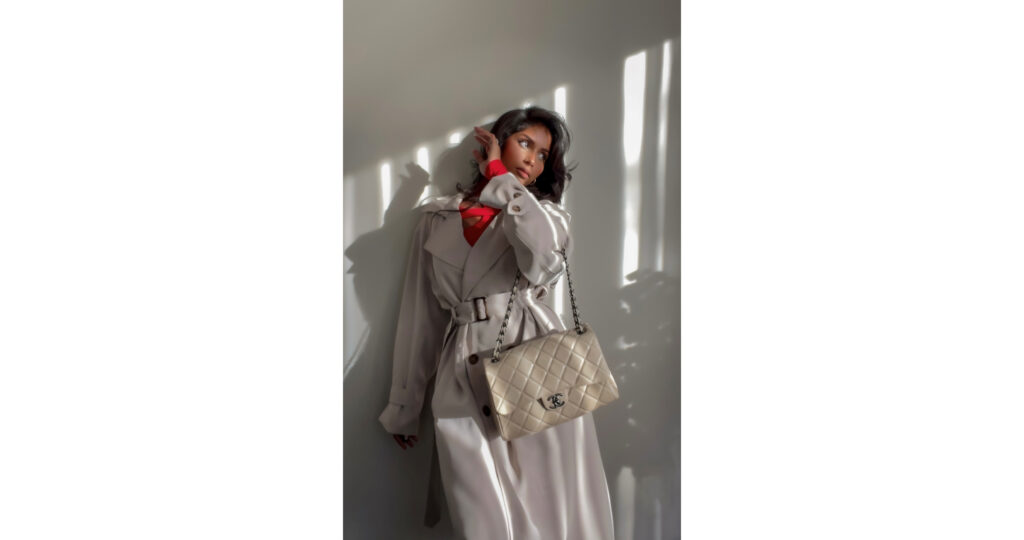 This South Asian Minority Influencer is Creating a Space to Celebrate South Asian Beauty and Culture.
We live in a day and age where social media has incredible power to raise awareness about stigma and stereotypes in cultures – along with a little humor and a whole lot of style.
Ishini Weerasinghe is a South Asian minority influencer who has not only cracked the glass as a minority influencer, she's broken through it. She is Sri Lankan and grew up in South Asian Western culture, experiencing dual cultures.
Life is a journey, and Ishini's influencer career has been no different. After going through personal growth, she recognized that she hadn't authentically connected with her culture. She set about to change that.
It was just the beginning of a journey into a deeper appreciation and authenticity of her South Asian heritage.
Breaking South Asian Stigmas As A Minority Influencer
Dark-skinned women are having their moment. Creating content that celebrates South Asian traditions and culture, Ishini is building a space for all brown-skinned girls to celebrate their South Asian roots. Her content centers around beauty, fashion, body positivity, as well as South Asian traditional dress and culture.
She develops authentic content that deals with not-so-light-hearted topics in light-hearted ways. This has enabled her to build an online community where South Asians everywhere feel celebrated and uplifted.
Colorism in the South Asia Culture
Until not too long ago, colorism within South Asian culture was the norm. Light skin was the beauty standard everyone was trying to achieve. Breaking through the glass ceiling in the beauty and fashion niche is no easy feat when there has been a lot of stigma around dark-skinned beauty in the past. The beauty niche has been whitewashed for so long.
But now, we're seeing dark-skinned beauty and fashion become a global phenomenon.
Celebrities like Mindy Kaling, Poorna Jagannathan, and Maitreyi Ramakrishna are South Asian women leading the way in making South Asian people a regular part of Hollywood.
As someone who is South Asian and dark-skinned, Ishini is breaking glass ceilings, and creating an authentic online space as a South Asian influencer.
Where Did Ishini's Journey Begin?
Ishini began breaking glass ceilings six years ago with an Instagram account: @ishiniw. When she began posting, there weren't many influencers in the South Asian minority who were influencing successfully.
Ishini started to post about her South Asian culture and traditions, sharing her life and experience of the world. Thanks to the COVID pandemic – while she was stuck at home – she had plenty of time to create more and more content. The content was fun and relatable, and people lapped it up. Posting more content to Instagram and TikTok caught the eye of an invested audience.
And then it happened – she went viral.
Her South Asian content resonated with so many of her followers.
A community of people came together online and found a space and encouragement to celebrate their South Asian heritage. This was an authentic space to encourage all things South Asian. But Ishini realized she was experiencing a disconnect from her South Asian authenticity once she had gone viral.
It was just the start of a journey that led to an even deeper authenticity as a content creator.
Creating The Most Authentic Content Ever
Authenticity is a must when it comes to online spaces like TikTok and Instagram. People are seeking out connection, entertainment, and authentic content. It is what most individuals show up for on social media. Just look at social media star @elyse_meyers, who is all about authenticity, amongst many other influencers online.
When Ishini moved to Canada, she felt a certain pressure (as we all often do) to fit in. Despite having created a lot of viral content that featured her South Asian dress and culture, she was being heavily influenced by western culture. And her content reflected this western influence.
She grew up in two cultures: South Asian and Western. The increasing western influence from living in Canada meant that posting South Asian content was causing a disconnect with her authenticity.
Through personal growth, she recognized the disconnect and started making moves to change that. Many South Asians have a dual heritage, and representing this niche has given her followers a real sense of connection.
Actively pursuing a genuine connection with her South Asian heritage has propelled her content to new heights. In the most authentic way possible, Ishini continues to create content in traditional dress, advocating for body positivity and promoting fashion and beauty.
Reinforcing Her South Asian Identity
Connecting her South Asian heritage in a westernized country like Canada and reinforcing her authenticity has been a personal journey of growth.
At some point in this journey of personal growth, she realized that she wasn't connecting culturally with her heritage. Ishini's conscientious effort to embrace her heritage and tradition more authentically brought her to a realization – she connected to the mentality of South Asian culture.
She was connecting to the traumas and stigmas that prevail in South Asian culture. Growing up in a dual culture made it difficult to connect to the authentic cultural nature of her heritage.
As many people do, Ishini can identify with the stigma, biases, and stereotypes. Because there are so many more issues beyond colorism. She started posting about these in a relatable and humor-filled way and won the hearts of her followers all over again.
Why Is Combatting South Asian Stigma So Important?
Bollywood has always loved casting light-skinned beauty in their lead roles, perpetuating that dark skin isn't beautiful worldwide. We all know that is so far from the truth.
Like Ishini, Mindy Kaling has been pioneering the way for dark-skinned South Asian women. Mindy has executive produced the Netflix series Never Have I Ever, among many other career successes. The teen series stars South Asian actress Maitreyi Ramakrishnan as Devi. The show is groundbreaking. Mindy rightly said that "a show about an Indian family with an Indian teenager just hasn't been done before." And audiences everywhere have loved every minute of the show.
Mindy raised an important issue about South Asian stigma through Never Have I Ever. "A huge issue in our community and other communities is colorism, you see a certain kind of Indian actors in almost everything — our show is about a Tamil Indian family who are typically South Indians and are dark-skinned. Within our community, it is a big deal to see a dark-skinned Indian family."
Ishini Is Creating The Most Authentic Content Possible
Creating authentic content as a South Asian minority influencer has allowed Ishini to continue the conversation around South Asian stigmas, traumas, and so much more. She continues to raise awareness around these topics in a relatable and humorous way.
She is bringing awareness about the South Asian experience as a minority group through her podcast, @theflowstatepod, and her YouTube talks.
Ishini spreads awareness with short-form content like TikToks and Instagram reels to create relatable content that uses humor to break apart these cultural stigmas.
Creating truly authentic content about the lived experience of South Asian people has enabled Ishini to build an online community. Here, her followers see the beauty in South Asian culture and have a deeper connection and appreciation for it – like never before!
Follow Her on Social Media